About the DDSGadget.com Community
The DDSGadget.com Community is a service from DDSGadget.com. Our community is designed to help you and the entire dental and medical community thrive by providing easy access to educational material, including Online Videos, Online Courses, Local Events, and Expert Q&A.
This is an inclusive place where clinicians can find or lend support and discover new ways to contribute to the community. No matter your background or interests, you can always find ways to get involved.
Dr. Paresh Patel is the founder of the Institute of Dental Innovation. He is a board-certified Doctor of Dental Surgery. He received his doctor training at the prestigious University Of North Carolina. Upon completion of his residency, he went on to pursue advanced training in dental implant surgery. Early in his career Dr. Patel found his passion in advanced dental procedures including dental implant placement and restoration. This passion and commitment led him to teaching and publishing many of his cases in worldwide dental journals. When Dr. Patel is not running his two office locations in NC, he is traveling around the world teaching 1000's of dentists the advanced techniques of implant surgery and patient care.
Dr. Brian Toorani is a 1999 graduate from the University Of The Pacific, School Of Dentistry. He has devoted most of his time to successfully integrating the latest techniques in dentistry and has mastered the use of his CAD/CAM CEREC machine and CBCT since 2010. As a full-time practicing dentist, he has been surgically placing and restoring dental implants since 2002. He is a true supporter of minimally invasive- dentistry and believes in recreating beautiful natural conservative restorations. He has been a local and national trainer for Patterson Dental, a lead educational faculty member at Cad-Ray Education, and a true supporter of Guided Implant Surgery. He has earned his Fellowship and Diplomate Status in the International Dental Implant Association. He also holds multiple hands on basic, intermediate and advanced surgical training courses at his office in Huntington Beach, Ca. His smiling nature, gentle touch, and dedication to excellence make him a true leader in the dental community. He is often noted for his passion, enthusiasm and high energy.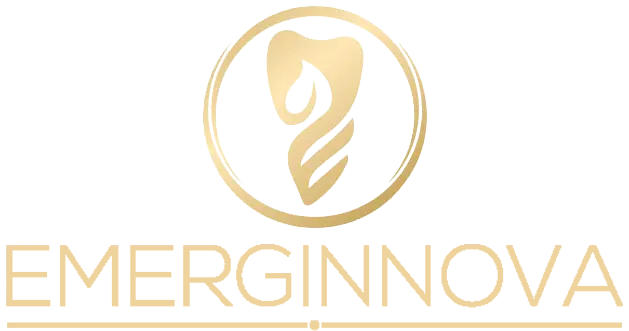 Emerginnova is the leading provider in clinically and scientifically proven solutions for dental wellness. It was founded in August 2016. Our mission is to provide quality and innovative dental solutions to patients and healthcare professionals, while providing transparency and trust for and from our clients.